DIGITAL LABIN – ERIK JERMANIŠ
Više od 600 najvećih stručnjaka iz industrije digitalnog dizajna i developmenta okupilo se u Labinu na trećoj po redu konferenciji Labin Digital u organizaciji labinske tvrtke Lloyds digital.
Prvog dana konferencije održane su radionice, njih pet s po 30 polaznika – dvije su bile vezane za dizajn, te tri za programere, na kojima su se stručnjaci radili s polaznicima na konkretnim primjerima i zadacima.
Drugog dana na glavnom danu konferencije, održana su predavanja na dvije lokacije – u Dvorani SC Franko Mileta koja je nosila ime Hangar Arena (Design & UX) te u Lamparni iliti Mine Hallu (Dev & Data). Voditelji programa su bili Iva Šulentić i Ivan Šarić, a brojna publika zainteresirana za dizajn i UK pratila je predavanja Pellea Martina iz Spring/ Summer, Irene Pereyra iz Anton & Irene, Denisa Lomova iz Red Collara, Berjesty Kozanoglu (UX FACULTY i ex-Shopify), Vanje Bertalan (Human), Vladimira Končara (Kiwi.com), Elene Crnković (Bornfight) i Mislava Žakalja (Cinnamon).
U Lamparni (Mine Hall) su se publici predstavili predavači Kitze (Sizzy), Vlaho Poluta (Infinum), Freek Van der Herten (Spatie), Ivan Lučin (Productive), Ivana Letica i Ivan Šarić (RBA), Toma Puljak (Codeanywhere) i Roberto Gobo (Valamar), a dan je zaključen je panelom by SoMo Borac na temu "Business Perspective of Digital Products".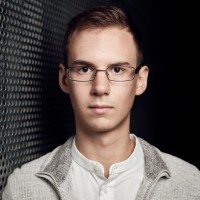 ERIK JERMANIŠ – Front-end web developer, JavaScript i React developer koji je s kolegom Valentin Kuharić (Back End Developer Node.js ) otvorio obrt i zajedno vode tvrtku Mercury Digital. Bave se izradom internet trgovina i aplikacija, te rade kao suradnici za druge tvrtke.
Prisustvovao sam na svojoj prvoj Digital Labin konferenciji, a generalno trećoj po redu. Konferencija je trajala dva dana od čega je prvi dan bio rezerviran za radionice, a drugi dan za predavanja i panele. Osobno sam prisustvovao na radionici pod nazivom "Web Performance Back to Front" koju je vodio Harry Roberts.
Radionica me ugodno iznenadila količinom naprednih i korisnih informacija. Nakon spomenute radionice u trajanju od 6 sati, bio sam u potpunosti iscrpljen te u isto vrijeme vrlo zadovoljan.
Drugi dan je bio nešto lakši i opušteniji jer mi je jedini zadatak bio slušati predavače. Konferencija se sastojala od dvije pozornice: "Design and UX", te "Dev and Data".
Ja sam kao developer, naravno pratio predavanja na "Dev and Data" pozornici, a najbolji dojam na mene je ostavilo predavanje pod nazivom "But, you're not Facebook" koje je održao Kitze – osnivač tvrtke Sizzy. Osim što mi je tema bila odlična, Kitze je prezentaciju iz tehničkog aspekta odradio impresivno.
Tko bi rekao da u na predavanju o developmentu naučiti i kako raditi bolje prezentacije. Oba dana završena su afterparty-em.
Zbilja mogu reci da će mi Digital Labin ostati u dobrom sjećanju.

😓 HARD DISK VAM JE PRESTAO RADIT, ŠTO SADA ?
HDD ili SSD Vam je prestao raditi i ostali ste bez dragocjenih podataka?
Ekipa iz Data Sectora zna da oni nisu zauvijek izgubljeni !
Zatražite besplatnu dijagnostiku !!
Ispunite zahtjev za besplatnu dijagnostiku i ostvarite 10% popusta na uslugu spašavanja podataka.
Pogledajte Tech Ćakulu s Domagoj Ostović

Hvala Vam što ste odvojili svoje vrijeme za nas i ako ste zainteresirani za suradnju ili nam se samo želite pridružiti javite nam se:
🔗IT ZAJEDNICA RIJEKA:
📲 +385996768133;
⌨ info@itzajednicarijeka.com;
🔗 https://linktr.ee/itzajednicarijeka
Produkcija IT zajednica Rijeka 2022.