"#3 unConference " | IT zajednica Rijeka

Autor: Deborah Brakus Kršul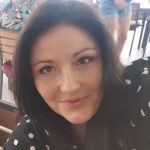 📌 PREDAVAČI:
FILIP PRAVICA s izlaganjem Cloud-native app development
VLADIVOJ LISICA FOX s izlaganjem "Recruitment u IT-ju za početnike iz perspektive ekstremnog početnika"
📌 DOMAĆIN:
Poanta ovih događaja je da predstavimo IT tvrtke unutar Rijeke i okolice koje su izrazile želju da nas hostaju u svome prostoru.
Ovaj put je to bio VENTEX.
Zahvaljujemo Nenad Paladin koji je organizirao sve da nama kao gostima bude 100% udobno.
Posjetite https://ventex.hr/hr/ da saznate više o njima.
❓ ZAŠTO SE ORGANIZIRA unConference?
Radi međusobnog UPOZNAVANJA članova zajednice i naravno vaše promocije! Zato se učlanite u IT zajednica Rijeka, čak i ako niste tipična IT persona, ali možda želite gravitirati prema nama.
❓ ŠTO JE TO UNCONFERENCE ?
UnConference je naziv za putujuću mini konferenciju koju IT Zajednica Rijeka trenutno održava po poslovnim prostorima firmi u Rijeci, a na kojoj tri predavača u 15-ak minuta mogu prezentirati svoje ideje, projekte i planove. Predavači sami prijavljuju svoj sadržaj putem ove Facebook grupe. Ugođaj je zamišljen da bude iznimno neformalan i #BezPriše. Zato je idealan za domaćine, predavače, goste, i voditelje.
📌 SPONZOR: 46elks (46elks Croatia)
Tvrtka 46elks developerima nudi API za SMS i voice s kojim je te usluge jednostavno ugraditi i aplikacije. Sponzor financira snimanje eventa profesionalnom A/V opremom i zaslužan je za to što ćete i ovaj UnConference moći pratiti i u njemu udaljeno sudjelovati uživo preko Youtubea, Facebooka i Linkedina.
👨‍💻 👨‍💻 VODITELJI:
Višnja Željeznjak 🍒 konzultantica je za projektiranje, razvoj i pisanje sadržaja poslovnih web stranica po mjeri u riječkoj tvrtki Logit internet usluge d.o.o. (https://www.logit.net). Ima više od 20 godina iskustva na području digitalnog marketinga.
RENE BRAKUS partner u 46ELKS (https://46elks.com) stvara preduvjete za dijeljenje znanja i jačanja povezanosti unutar IT zajednice u Rijeci.
Galeriju slika pogledajte na dnu članka.
Live možete pogledati na linku:
UVODNA RIJEČ VIŠNJA ŽELJEZNJAK I NENAD PALADIN
Drago nam je ugostiti Vas online i uživo na još jednom unConference događanju, zahvaljujemo tvrtki Ventex na domaćinstvu i Rene Brakus i 46 Elks brz kojih sve ovo ne bi bilo moguće.
Današnji domaćin nam je tvrtka Ventex d.o.o. i direktor prodaje Nenad Paladin.
Ventex je osnovan 1990. godine kao privatno poduzeće čije su osnovne djelatnosti veleprodaja, nabava i dostava računalne i mrežne opreme te pružanje usluga monitoringa i održavanja IT infrastrukture. Nezaobilazan dio svakodnevnog poslovanja predstavlja i pružanje servisnih usluga koje uključuju održavanje računalne opreme. Kvalitetom i brojem djelatnika tvrtka je sposobna odgovoriti na sve zahtjeve i potrebe korisnika prilikom projektiranja, uvođenja i eksploatacije računalnih sustava.
U sklopu osiguranja kvalitete naše usluge poseban naglasak stavili smo na razvoj usluga servisa i tehničke podrške, te konstantnu edukaciju i usavršavanje djelatnika. Danas je Ventex-servis jedan od najkvalitetnijih i najopremljenijih servisa računala na području Primorsko-goranske županije, a u svakom trenutku na skladištu imamo raspoložive dovoljne količine robe i za najzahtjevnije korisnike. Sažmi
Višnja Željeznjak suvlasnica je riječke tvrtke Logit internet usluge d.o.o. koju je osnovala 2000. godine i u kojoj se od samih početaka bavi digitalnim marketingom i digitalnom prodajom.
Kao specijalistica za projektiranje, razvoj i sadržaj poslovnih web stranica, Višnja najčešće surađuje s vlasnicima IT i tehnoloških tvrtki koji žele unaprijediti svoje prosječne webove i pretvoriti ih u prave prodajno-marketinške alate.
FILIP PRAVICA
Cloud native app development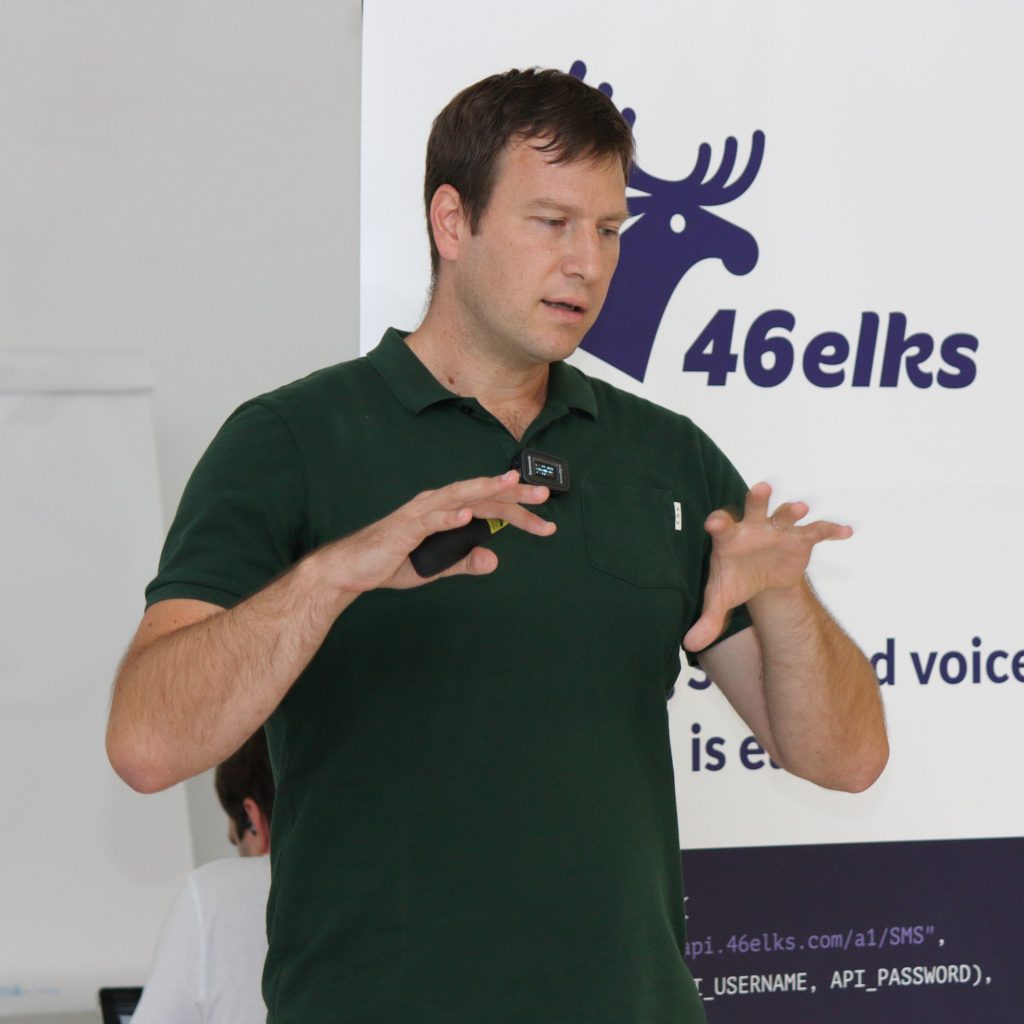 Filip je već bio naš gost na temu REMOTE RAD IZ PERSPEKTIVE POSLODAVACA I ZAPOSLENIKA i PROGRAMMER TURNED MANAGER..NOW WHAT ?
Filip Pravica je Riječanin s amsterdamskom adresom. Iskustvo je skupio u razvoju informatičkih rješenja radeći na projektima za male startupe i velike banke. Najviše iskustva ima u razvoju web aplikacija i distribuiranih sistema za backend, od korisničke specifikacije, modeliranja podataka, izrade servisa, definiranja API-ja i arhitekture sistema. Trenutno je freelance konzultant za SME business ownere i sparing partner CTO-ima.
S Filipom se možete povezati putem Linkedina: https://www.linkedin.com/in/fpravica
S temom Cloud native app development želi podijeliti svoje znanje i iskustvo koje je do sada skupio:

Što je to cloud native app development?
Koje su vještine potrebne?
Kakva su Filipova iskustva?
Što se traži na tržištu?
Filip nam je svoje predavanje održao na Engleskom pa ćemo na njemu dalje nastaviti:
WHAT IS CLOUD NATIVE ?
Cloud Native Computing Foundation (CNCF) hosts critical components of the global technology infrastructure. CNCF brings together the world's top developers, end users, and vendors and runs the largest open source developer conferences. CNCF is part of the nonprofit Linux Foundation.
Cloud-native is a modern approach to building and running software applications that exploits the flexibility, scalability, and resilience of cloud computing. Cloud-native encompasses the various tools and techniques used by software developers today to build applications for the public cloud, as opposed to traditional architectures suited to an on-premises data center.
Cloud-native app development typically includes marrying microservices, cloud platforms, containers, Kubernetes, immutable infrastructure, declarative APIs, and continuous delivery technology with techniques like devops and agile methodology.
Cloud Native DevOps is a relatively new collection of old concepts and ideas that coalesced out of a need to address inadequacies in the "old" way of building applications. To understand what Cloud Native DevOps engineers do on a daily basis, one needs to understand that the objective of the Cloud Native model is to build apps that take advantage of the adaptability and resiliency that are so easy to achieve using cloud tools.
But it is not only a technology or a tool set it is a philosophy, culture and strategy.
The primary benefit of a cloud-native strategy is that it can increase the speed of application development for companies that have compute resources spread across different environments. For instance, you may have some resources housed on Amazon servers, Google servers, and also an Oracle database that you run on premise.
Cloud-native development helps your company derive more value from this hybrid cloud architecture, but there is an additional step you can take as part of a cloud-native strategy.
WHAT IS A CLOUD NATIVE ENGINEER ?
In the Amestrdam for the last 2 years companies are more looking for Cloud native engineer or developer but it is hard to find senior dev because it is a new technology and no one has experience.
A Cloud Native DevOps engineer needs to be able to take an app through a CI/CD process that ensures the code can be built, pass tests, and deploy with minimal to no disruption to the production environment.
This encourages them to think of how the app will run before it is created, and they write scripts to create continuous integration pipelines that guarantee faster time-to-market for the products and positive user experience.
The best DevOps engineers will have the ability to use or learn a wide variety of open-source technologies and are comfortable with programming languages that are heavily used for scripting.
WHERE TO START
learn docker basics
play with orcherstration – docker compose and kubernetes
check out the cloud providers – API gateways, serverless functions, static websites, ci/cd, databases, messaging
HOW IT STARTED
History of Cloud-native Technologies
From 2004 through 2007, Google applied container technologies such as control groups (Cgroups) throughout the enterprise.
In 2008, Google merged Cgroups into the Linux kernel backbone.
In 2013, the Docker project was officially launched.
In 2014, the Kubernetes project was officially launched. It is easy to figure out the reason. When containers and Docker are available, people need a way to manage these containers conveniently, quickly, and gracefully. Kubernetes is developed precisely to meet this demand. After Google and Red Hat released Kubernetes, the project grew dramatically.
In 2015, the Cloud-native Computing Foundation (CNCF) was jointly founded by some top-tier cloud computing vendors such as Google, Red Hat, and Microsoft, as well as some open-source companies. CNCF started with 22 founding members, and Kubernetes was the first open-source hosted project. Since then, CNCF developed rapidly.
In 2017, CNCF grew to 170 members and 14 foundation projects.
In 2018, CNCF had 195 members, 19 foundation projects, and 11 incubation projects on its third anniversary. This rapid development is pretty rare in the entire field of cloud computing.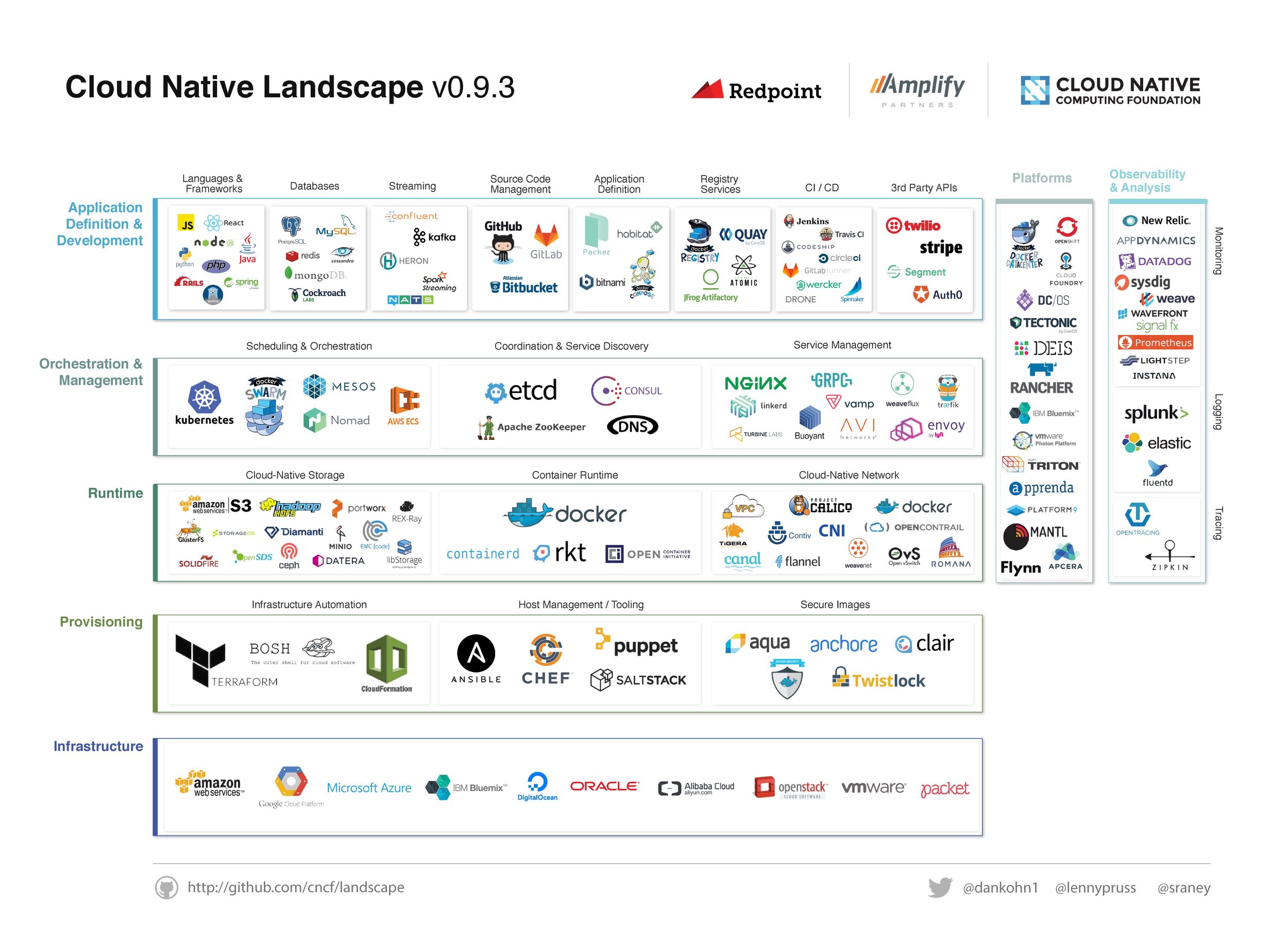 Recruitment u IT-ju za početnike iz perspektive ekstremnog početnika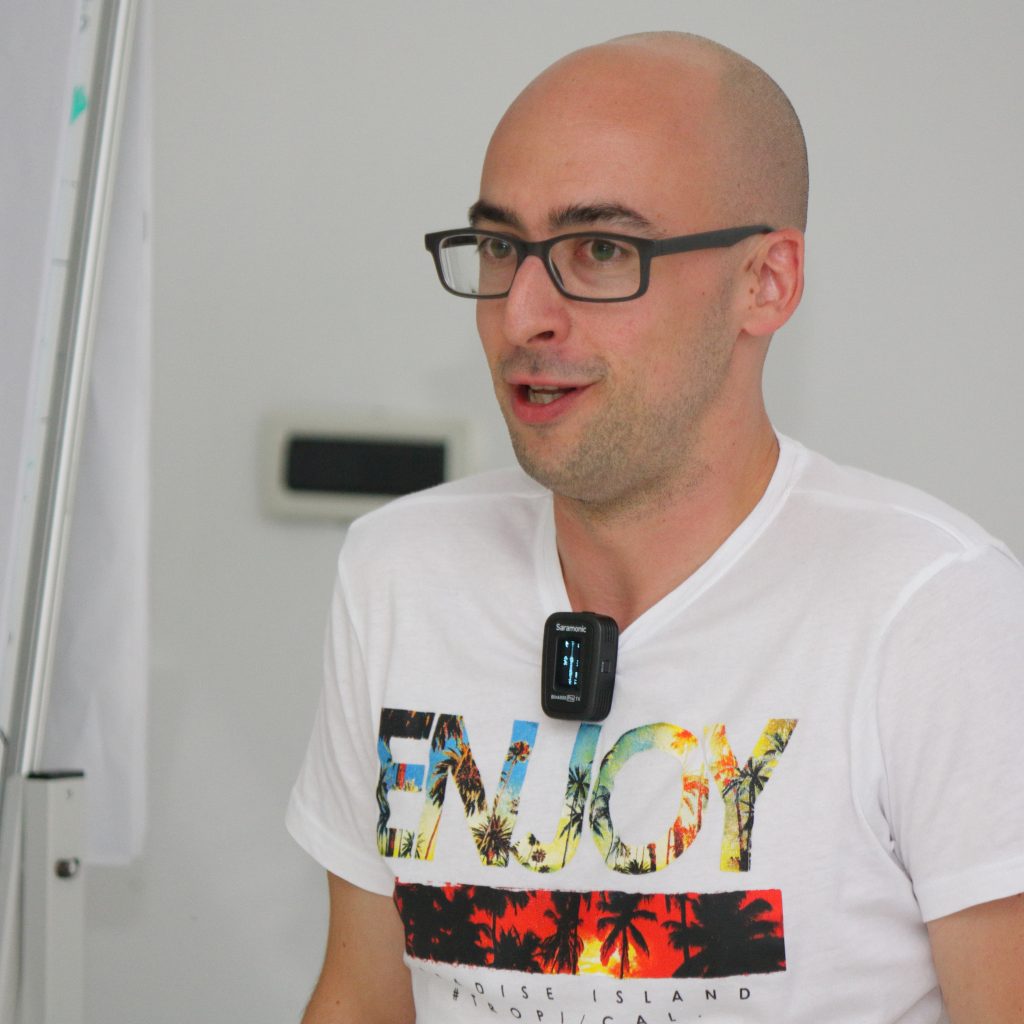 Vladivoj Lisica Fox trenutno nosi titulu Human Resources Business Partner u riječkom Kantun Devs (https://kantun.dev/) koji primarno radi s jednim velikim američkim klijentom. Ne voli titule, ali izgleda ozbiljno u potpisu emaila.
Do sad je bio ili još uvijek je prevoditelj, profesor engleskog, (radijski) voditelj, organizator konferencija i PR. Sve to mu je vrlo korisno za današnji posao.
Htio nam je približiti kako:
Kako proširiti tim developera novim snagama?
Kako tražiti ljude?
Koja pitanja postaviti?
Kako osigurati da netko želi doći raditi baš kod tebe?
Predavač za sebe realno kaže da ni on nema pojma, ali upravo to radi točno mjesec i pol na dan predavanja. Poslušajte kako se on snalazi, možda pomogne, a možda vas i zainteresira da saznate više.
ŠTO RADI HR ?
Odjel ljudskih resursa čini važnu ulogu svake kompanije, budući da vodi računa o jednom od najvažnijih resursa svake kompanije – zaposlenima. Osnovna zaduženja menadžera ljudskih resursa su:
✓ Upravlja ljudima koji individualno i timski doprinose ostvarenju profesionalnih ciljeva,
✓ Pruža zaposlenima mogućnost da dostignu svoj puni potencijal,
✓ Omogućava da u kompaniji pravi čovjek bude na pravom mjestu.
HR vodi računa o svakom pojedincu u okviru firme, o njihovim rezultatima i sposobnostima, ali je to i dio kompanije koji se bavi regrutacijom, zapošljavanjem i obučavanjem zaposlenih.
Baviti se ovim poslom, odnosno ljudima, vrlo je specifično, zahtjevno i interesantno zanimanje. Potreban je širok spektar znanja iz psihologije, pedagogije, andragogije i drugih oblasti. Utvrditi profil osobnosti za svako radno mjesto, izvršiti pravilan izbor kadra i predvidjeti njegovu uspješnost, samo je dio posla HR menadžera.
RECRUITMENT U IT-ju
Važni faktori su:
✓ veličina firme diktira koliki će biti HR odjel
✓ lokacija u Hrvatskoj diktira kolike su plaće dostupnost kadra i nekakvih traženih stvari
✓ prepoznavanje i usklađivanje vrijednosti kadra i dostupnost ili popularnost traženoga.
Potrebni alati:
✓ LinkedIn
✓ TalentLyft
✓ Društvene mreže
✓ CV i motivacijsko pismo – što čitam, tražim, želim vidjeti i zašto
✓ Razgovor
KANTUN DEVS
Razvojni kutak d.o.o. ili Kantun Devs gdje Fox uspješno obavlja titulu Human Resources Business Partner tim programera, dizajnera, voditelja projekata, poslovnih savjetnika i regrutera. Započeli su u svom rodnom gradu Rijeci, gdje se i dalje nalaze, no ubrzo su počeli globalno raditi s klijentima sa sjedištem u SAD-u.
Imaju misiju da povežu tim s mogućnostima za rad u najboljim svjetskim tvrtkama, od Silicijske doline do etabliranih tvrtki u različitim industrijama, poput plina i nafte, zdravstva, hrane i pića, automobilske industrije itd.
Istodobno povezuju tvrtke s tehnološkim talentima koji dijele njihove vrijednosti poput odgovornosti, autonomije i kritičkoga mišljenja. Njeguju kulturu inovativnosti i autonomije, a svi članovi tima odražavaju radnu etiku koja ide ruku pod ruku sa suvremenom najboljom praksom.
Razvoj digitalnog proizvoda od nule može biti izazov. Zato rade s vama ruku pod ruku i pomažu Vam na svakom koraku.
Od faze otkrivanja u kojoj procjenjuju ideju i postavljaju smjer razvoja, do UX & UI dizajna i razvoja samog softverskog proizvoda – oživljavaju Vaše digitalne ideje.
GOST IZ BELGIJE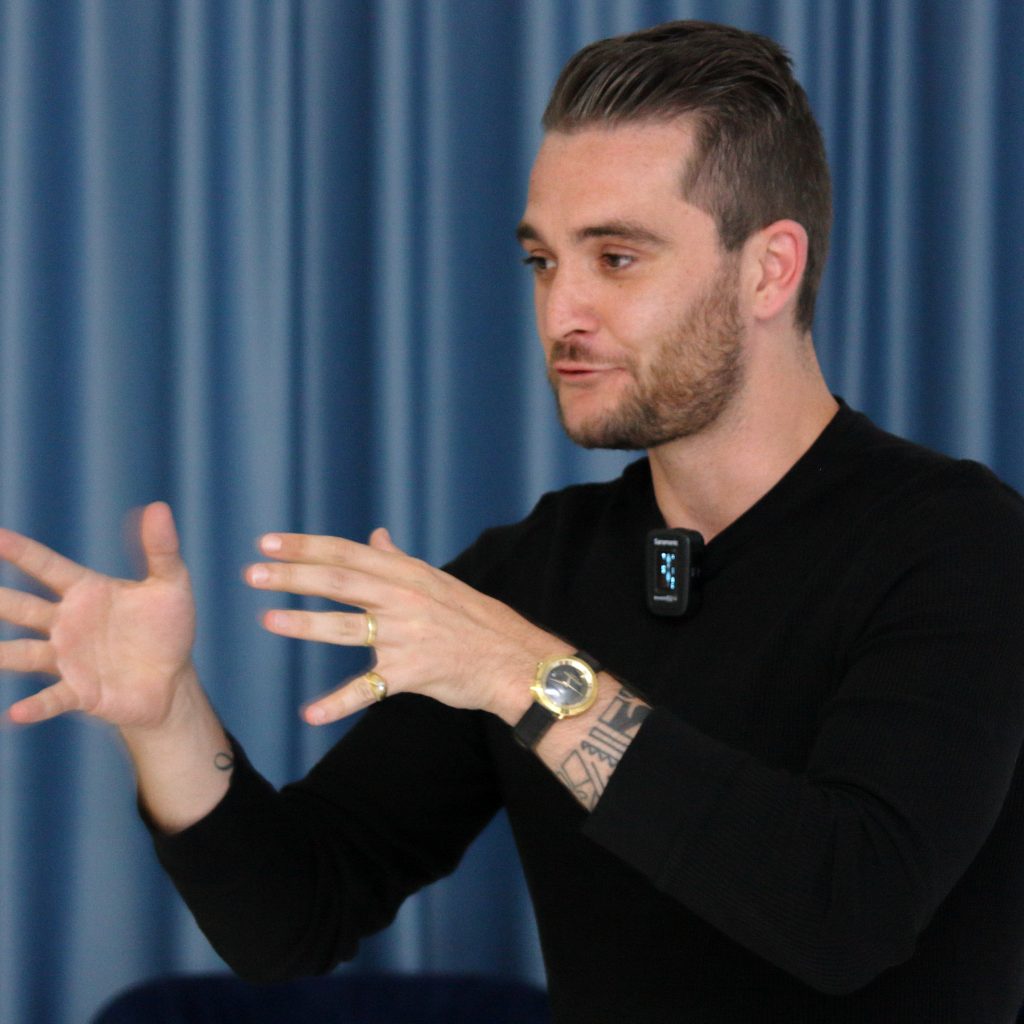 CONOR LAERENBERGH nam dolazi iz Belgije i trenutno boravi u Hrvatskoj kako bi promovirao svoju tvrtku te nam se odlučio javiti putem Facebook stranice kako bi predstavio sebe i svoju tvrtku https://www.eaglevisioncommunity.com/en/our-board/.
🔗 IT ZAJEDNICA RIJEKA:
🔗VENTEX:
🌐 https://ventex.hr/hr/
Facebook ➡️ https://www.facebook.com/ventexstore/?_rdc=1&_rdr
Instagram ➡️ https://www.instagram.com/ventexit/?hl=en
LinkedIn ➡️ https://www.linkedin.com/company/ventex-d.o.o.
🔗 FILIP PRAVICA:
Facebook ➡️ https://www.facebook.com/filip.pravica/about
LinkedIn ➡️ https://nl.linkedin.com/in/fpravica
Twitter ➡️ https://twitter.com/fpravica?lang=en
🔗 VLADIVOJ LISICA FOX:
Facebook ➡️ https://www.facebook.com/vlisica
LinkedIn ➡️ https://hr.linkedin.com/in/vladivoj-lisica-fox
🔗 CONOR LAERENBERGH:
🌐 https://www.eaglevisioncommunity.com/en/our-board/
GALERIJA SLIKA: